Well
,
yeah
! Sudah sebulan lebih saya hiatus dan akhirnya saya menyadari kalo blog ini sudah berumur 2 tahun!
Hell yeah
! Padahal tadinya saya berniat membagi-bagikan
award
sebagai peringatan dua tahun berdirinya blog ini. Dan yah, saya juga berniat mengganti tampilan blog ini, meski akhirnya nggak jadi. Well, that's okay! Semoga saja bisa dilaksanakan secepat mungkin. Tadinya, tampilan "terbaru" blog ini sudah saya siapkan, tapi berhubung ada sedikit "masalah" (baca :
You Come And Then I Cry
) yang
seriously
bermasalah... Tampilan blog yang sudah siap itu terpaksa batal tampil. Okelah, ya sudah... yang lalu biarkanlah berlalu dan sekarang saatnya membuka lembaran baru ! Yaay! :)
By the way
, udah tahun baru kan, ya? Meskipun telat ngucapin, yang penting ngucapin kan? Lagipula, kita masih ada di suasana tahun baru (suasananya doang) :p
:D

Masih di suasana tahun baru yang "
warm
" (kalo "
hot
" udah lewat. Tahun barunya kan tanggal 1 kemaren), saya berniat melanjutkan menulis di tumblr.com . Sebelumnya saya udah pernah bikin karena iseng, yah sekitar 8 bulan yang lalu. Namun entah kenapa, setelah menulis 2 post ( yang satu 8 bulan yang lalu dan yang satunya lagi 6 bulan yang lalu), saya hiatus dari tumblr dalam waktu yang sangaaaaaaaaat lama. dan akhirnya saya kembali menulis di tumblr tadi pagi dan merubah tampilannya. Yaaay! :)
Hope you like it!
Silahkan klik banner di bawah untuk segera menuju ke tumblr saya :)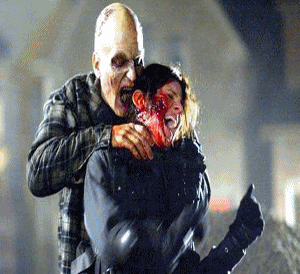 *Gambar drakulanya serem amat yah -,-"
Well, enjoy it everyone! XOXO :)